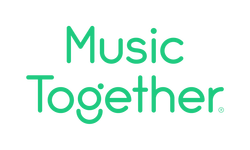 Music Together® is a children's music program:
Hermosa Beach, Redondo Beach, Manhattan Beach,Torrance,
and Rancho Palos Verdes.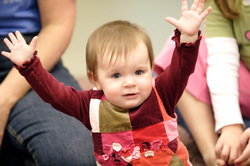 Our passion is bringing the joy of music to families across the South Bay communities of Southern California.
Music learning supports all learning. It enhances a child's language, cognitive, emotional, social, and physical development. This comprehensive music program offers your child a high level of music education through open expression, exploration, and play.
Music Together
is an internationally recognized early childhood music program for babies, toddlers, preschoolers, kindergartners, first and second graders, and the adults who love them. First offered to the public in 1987, it pioneered the concept of a research-based, developmentally appropriate early childhood music curriculum that strongly emphasizes and facilitates adult involvement.
Music Together classes are based on the recognition that all children are musical. All children can learn to sing in tune, keep a beat, and participate with confidence in the music of our culture, provided that their early environment supports such learning.
For class schedules, prices, and sign-up, please click
here
.
If you would like to experience a FREE Demo, please contact us for current availability at
SouthBayMT@gmail.com
.
---
---
Music Together art & logo design © 1992-2020 Music Together LLC. Music Together is a registered trademark. South Bay Music Together is licensed by Music Together LLC. For more locations:
​www.musictogether.com